KARNALI RIVER RAFTING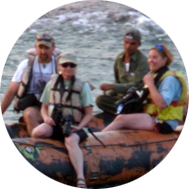 An early morning 30 km drive by jeep will drop you by the Karnali River. This is followed by a serene day rafting down the gentle Karnali. Drifting down the river allows you to spot wildlife, especially the endangered freshwater Gangetic dolphin, the gharial crocodile, exotic birds and big game on the nearby river banks. Swimming is also possible and sometimes the dolphins may join you!
WALKING SAFARI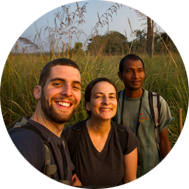 Walking in allows you to explore the rich diversity of the jungle, grasslands and rivers. This is the best way to see wildlife and nature close up. Your guide can give you in-depth information on the habitats you pass through, details of the plant and animal life you encounter and will brief you on general tracking tips.
BICYCLE TOUR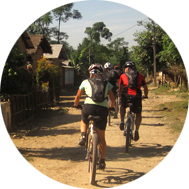 Local bikes are available for you to explore the local village, with or without a guide.
JEEP SAFARI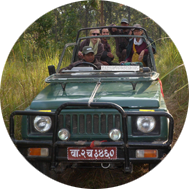 This is the fastest way to explore the park, allowing you to journey deep into the jungle. You visit some of the best viewing towers and you go off-road in a four-wheel drive vehicle for an unforgettable safari experience.